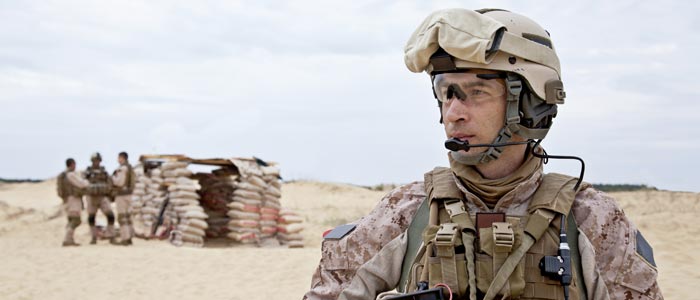 Anybody who has met Gary Herbold will no doubt tell you that he is a person of great compassion and generosity. His kindness, caring and business savvy are legendary not only among those involved in veterans programs but also among the hallowed halls of America's greatest corporations.
Gary's latest act of kindness is in assistance to his fellow disabled veterans at The Freedom Station, A Home for Heroes. The Freedom Station in San Diego is a place for our Nation's injured and disabled military heroes, who are medically retired or discharged, to receive temporary lodging, education and career services as well as continue their physical rehabilitation from their injuries.
Knowing first hand how important physical rehabilitation is to overcoming injuries and easing the transition to civilian life, Gary has generously donated the funds to fully equip the exercise facility on the grounds at the Freedom Station. Through this generous gift, Gary will be able to draw a full circle around his own service as a HM3 Marine Corps Corpsman with the 1st Marine Division, 3/26 Marines.
In celebration of this year's Veterans Day, please take a moment to honor those who have sacrificed so much in service to our country. 
Amerit Consulting is proud to be a certified DVBE Staffing, Recruiting and Business Process Outsourcing Company. Through the partnership and success of our clients we are able to continue our support of America's Military Heroes who are in need. For more information about Amerit Consulting please visit http://ameritconsulting.com/