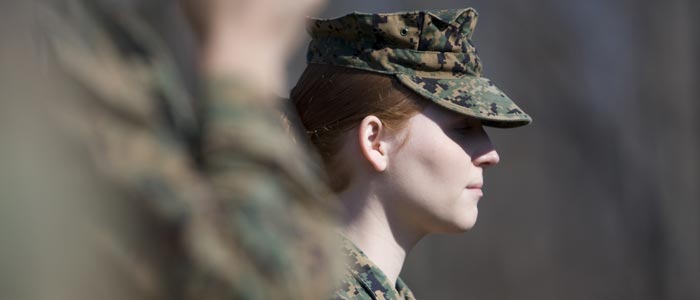 By Eve Nasby, VP Business Development, Amerit Consulting
Gary and Kathy Herbold, and I had the distinct pleasure of meeting with the Executive Director of Operation Reboot, Maurice Wilson, last Thursday.
Maurice is a highly energized and energizing visionary whose passion for transitioning veterans is contagious.
He co-founded NVTS, Inc. with a purpose to help transitioning veterans successfully acclimate to civilian life.  Here is an excerpt from their website:
NVTS, Inc. is an emerging San Diego-based 501 (c)(3) organization dedicated to assisting veterans in adjusting to civilian life and securing meaningful employment by combining best-practice performance social solutions and techniques. The organization was established by a group of retired high-ranking Naval and Marine Corps officers and workforce development professionals who seek to fill a tremendous gap in the continuum of veteran services.
Our mission is to assist veterans in making a successful transition from military service to civilian life, with all veterans achieving, within their potential, their goals in the transition domains of employment and career, education, living situation, personal effectiveness/wellbeing, and community-life functioning.
We do this by:
Providing early-stage cognitive-behavioral educational intervention, to help veterans "re-boot" from military programming;
Helping veterans transition successfully from the battle front to the home front;
Assisting veterans in developing a successful reentry plan;
Minimizing the effects of stress associated with service;
Addressing social problems at their root cause;
Helping transfer military training to California's labor force;
Creating an effective model that can be replicated nationally that complements existing services
Maurice explained that the remarkable success of their program has resulted in a waiting list of over 300 veterans.  For $2,500.00 per veteran, you can "sponsor" a veteran to go through this 21 day program.  Companies like Union Bank have donated $100,000 to support the efforts. Other leaders in the community have committed to writing a monthly person check to sponsor just one veteran.  As this program continues to grow Operation Reboot seeks partners who are as passionate about this cause as they are.  To learn more about them, click here:
Amerit Consulting is proud to be a certified DVBE Staffing, Recruiting and Business Process Outsourcing Company. For more information about Amerit Consulting please visit http://ameritconsulting.com/.