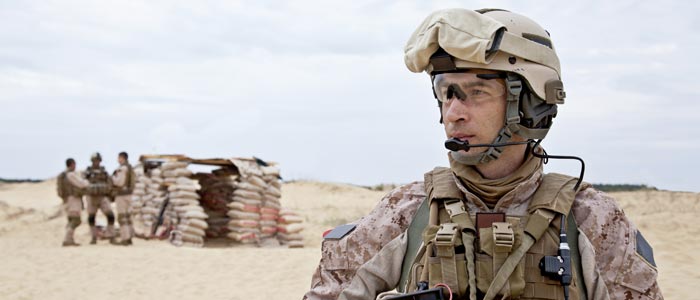 From KGO 810 (http://www.kgoam810.com/rssItem.asp?feedid=114&itemid=29857125)
(WASHINGTON) — President Obama will unveil a new initiative on Friday that will, for the first time, allow some U.S. service members to receive civilian credentials and licenses for skills they learn in the military.
The effort, announced by the White House late Thursday, is aimed at boosting employment among post-9/11 veterans, some of whom have had difficulty obtaining jobs in high-skill industries because their training is not immediately transferrable to the private sector.
The current unemployment rate among post-9/11 veterans is 9 percent, based on a three-month weighted average, officials said.  Veteran unemployment is 8.4 percent overall.
Obama will announce that a Defense Department task force he created has penned a deal with several major U.S. credentialing agencies for engineering, logistics, machining, maintenance and welding skills to provide the "opportunity" for 126,000 service members to get "industry-recognized, nationally-portable certifications" starting this summer.
Obtaining certification in the military is no guarantee of getting a job post-service, however.  White House officials did not estimate the impact the new effort might have on veteran employment overall.
The cost of the initiative, which does not require Congressional approval, is "pretty minimal and will be paid for with existing resources," an administration official said.  The administration plans to expand credentialing opportunities for other sectors, such as health care and information technology, by this time next year.
The president will make his pitch at a Golden Valley, Minn., Honeywell facility that employs 65 veterans with manufacturing skills first obtained in military training/service.
"The same technical skills used at Honeywell are the same skills that military services produce in our veterans by the thousands," an administration official said.  "But today, there is no credentialing process for that experience when veterans leave the service.  We know that there are companies having difficulties finding the right people to fill for which they're imminently qualified."
Honeywell has hired 900 veterans since 2011, the company said.
Obama will also use the event to call on Congress to enact the fifth item on his "to do list" — a five-year, $1 billion "Veterans Job Corps" spending bill that would fund the hiring of veterans as first responders, conservationists, construction workers, etc., across the states.
Copyright 2012 ABC News Radio