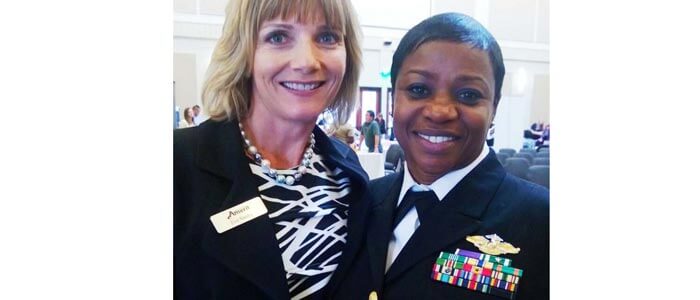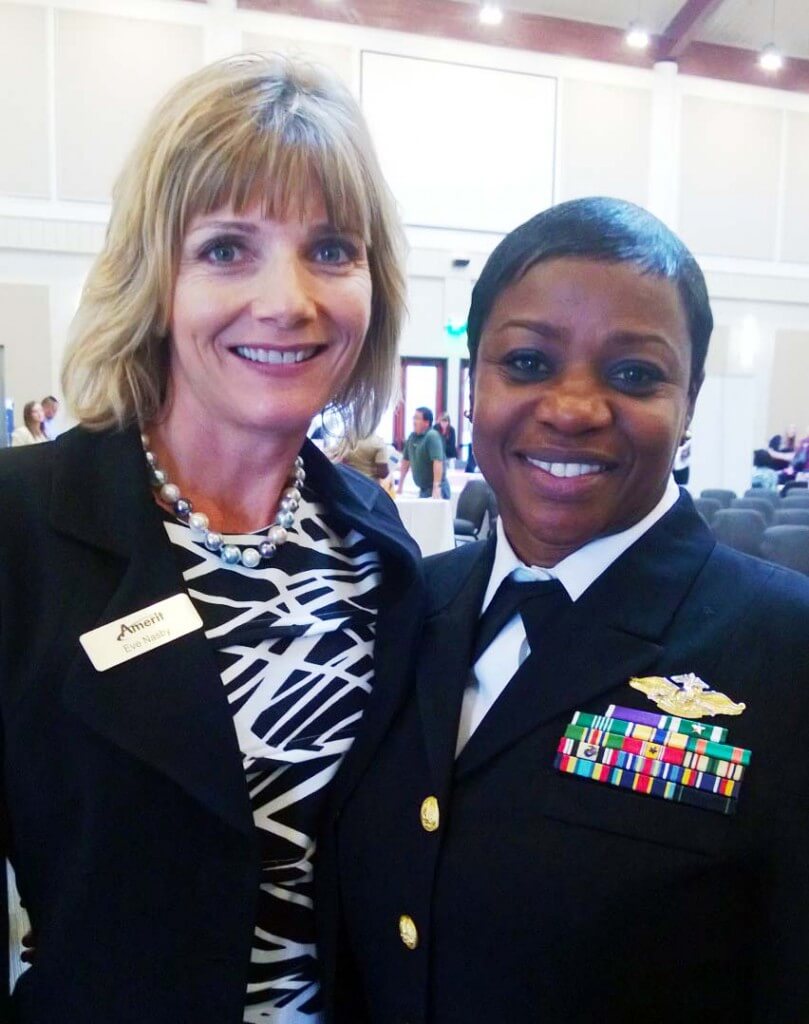 This October, Amerit proudly sponsored a ReBoot Event supporting women veterans. The professional panel featured women in positions of leadership, such as a 26-year veteran and purple heart recipient, Lenora Langlais (pictured, right.) In addition to interacting with the panel, veteran attendees were encouraged to explore various booths and networking opportunities with San Diego employers and health care facilities.
Eve Nasby represented Amerit at our station, answering questions and providing career advice for the attendees. A transitioning female veteran approached the booth and shared her skills and goals for landing a position within the civilian workforce.  Her skills were exceptional, and when Eve reassured her that she was "awesome",  the veteran broke down in tears.  She revealed that her entire life had been filled with negativity about her abilities; she had only been told what she did wrong and how to improve.
"The only time someone has ever used the term 'awesome' to describe me was yesterday in my ReBoot class," she explained.  Eve was humbled by her honesty and surprised to know that such an inspirational person felt this way about herself. "Getting out there to meet and encourage our veterans is so important," said Eve. "Speaking with them face-to-face further motivates us as an organization to do more to support all of our 'awesome' veterans, and to ensure that they have every opportunity to reenter the civilian workforce with total confidence."
To read more about this event, check out this excerpt from our friends at California Miramar University.