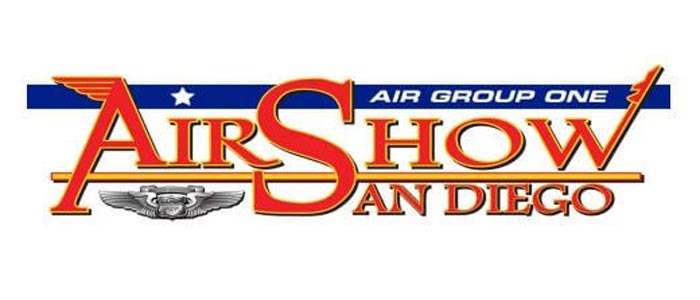 In honor of the 70th anniversary of America's conquest in WWII, AirShow San Diego salutes our Veterans and their incredible sacrifice in conflicts since 1945 by hosting the largest civilian-run airshow. The event will present a variety of static and flying aircrafts with a mock battle that includes astounding pyrotechnics.
This is a once-a-year family event with a free Kid's Zone, a variety of food and beverages, classic and hot rod cars, craft beer and more to make up an entertaining summer weekend for all ages. Advanced purchase adult single day tickets start at just $16 with children only $12. Want the best possible experience? Go for the V.I.P. Pass that will offer you AirShow access, V.I.P. parking, a picnic buffet, two beverages and the best shaded seating area with unrestricted views of the flight line and main stage for just $75.
Included aircrafts: P-38 "23 Skidoo", P-51s, B-25, F4U Corsair, Aichi D3A 'Val', SNJ, C-47, 99's with Julie Clarke in her T-34 Aerobatic routine and return performances by John Collver's SNJ "War Dog" and the Red Eagles Formation Flight Team.
AirShow San Diego takes place Saturday and Sunday June 20th and 21st, 2015 at Gillespie Field, El Cajon, California. To find out more information or to purchase your tickets in advance visit: http://ag1caf.org/about-air-show-san-diego/