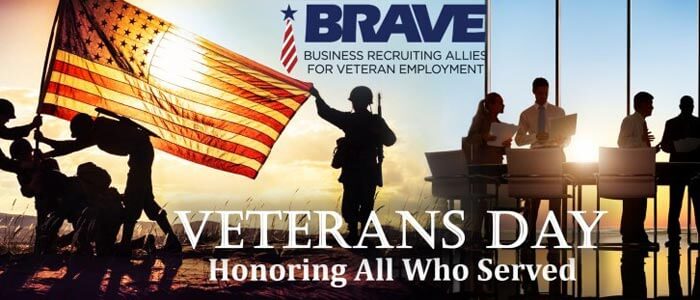 Veterans Day is an official United States federal holiday that is observed annually on November 11, honoring all who have served and are currently serving. Once referred to as Armistice Day, the holiday was originally established to honor the end of World War I and since has been changed to Veterans Day to honor American Veterans of all wars.
Unfortunately in prior years, Veterans were not always treated with the respect they deserved. Many used our service men and women as scapegoats to take their frustrations out on during a very turbulent time in history.
Gary Herbold, CEO of Amerit Consulting and BRAVE, a Vietnam combat Veteran and two time Purple Heart recipient weighs in on his experience.
"There was a time when I served in San Diego that a very good friend and his family were turned away from a well-know restaurant because he was in his U.S. Navy uniform," Gary recalls.
Today, Veteran's are recognized in numerous positive ways including free meals, special discounts and given access to programs that help transition our heroes back into civilian life.
"Veteran's Day has been recognized in the past 20 years like I have never seen before and now all have gotten on board with those who serve for all the right reasons," said Gary.
If you would like to get involved in Veterans initiatives, please visit our allies websites below to see where even the smallest contribution with time, money or expertise can make a considerable difference.
Travis Manion Foundation – Assists our nation's Veterans and families of the fallen.
Veterans Association of North County – One-stop resource center that assists with jobs, education, finances, wellness and family issues.
The Honor Foundation – Bridging military and private sector careers through an innovative trasition program.